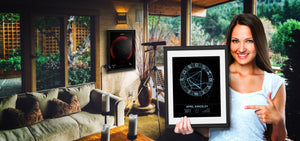 Celebrate Your Magical Moments
Enchanted Charts combines astrology with personalized information to create a keepsake that you can proudly display in your home.
Your Stars
Enchanted Charts
Your personal Astrology Birth Chart drawn over the stars that were in the sky when you were born!
Learn More
Your Zodiac Sign represents your inner self;
it's a key part of the many things astrology has to say about you.
Stellar
Zodiac Star Print
A striking starscape showing the actual stars in the sky around your Zodiac Sign!
Show Mine!
Unique and personal wall art to make your place your home.